VV. AA. - DANCE FACTORY VOL. 1

VARIOUS ARTISTS - "DANCE FACTORY Vol. 1" 
- Released 27 January 2015 -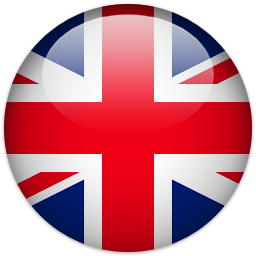 RNC MUSIC launches its own compilation brand "DANCE FACTORY"
Following the large number of our dance records released in several territories and the success achieved by some of them, we thought it was the right time to start our own compilation brand and we chose to name it "DANCE FACTORY" to indicate that dance music, as well as any other genre, here is not considered just an option, but it's taken seriously, as a FACTORY. The launch of this compilation has been anticipated by the prestigious magazine ESQUIRE, that released "DANCE FACTORY - THE SUPREME COLLECTION" on their January issue in Greece.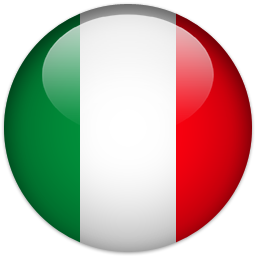 RNC MUSIC lancia la sua compilation dance con il nome di "DANCE FACTORY".
A seguito del gran numero di nostri dischi dance pubblicati in tantissimi paesi e il successo ottenuto da alcuni di essi, abbiamo pensato che fosse il momento giusto per lanciare il nostro marchio per una compilation dance e abbiamo deciso di chiamarlo "DANCE FACTORY" a indicare che la musica dance, così come ogni altro genere, non è un'opzione ma qualcosa da prendere seriamente, come in una FABBRICA. Il lancio di questa compilation è stato anticipato dalla pubblicazione di "DANCE FACTORY - THE SUPREME COLLECTION" dalla prestigiosa rivista ESQUIRE, in Grecia, nel numero di gennaio.
TRACKLIST 
 THE WAY I DO

(RADIO EDIT)

- VEKONYZ  
 HERE & NOW (

KOOBRA REMIX)

- TOM & HILLS FEAT. THILIA  
 ON MY MIND (CLUB MIX EDIT) - JAY STYLE  
 LONELY SUMMER GIRLS 2014

(ORIGINAL MIX)

- KEI KOHARA  
 MORENA

(GET FAR EDIT)

- ALE ANGUISSOLA & ANA FLORA FEAT. GET FAR
 PARTY

(RADIO EDIT)

- STAR SKY
 I NEED SOME LOVIN  

(RADIO EDIT)

- FAINAL FEAT. ELIJAH KING
 MAGISEXUAL

(GET FAR RMX)

- GIANPIERO XP & COVERI & DONATI FEAT. SERENA
 KING OF THE WORLD

(DJ JUMP & JENNY DEE REWORK ORIGINAL MIX)

-

DJ JUMP & JENNY DEE FEAT. LEXTER

 SUPERSTAR

(B-RIGHT REMIX)

- EDDY WATA
 YALA A BAILAR - ELEFTHERIOS MUKUKA & ADAM COOPER FEAT. LU GARI & LAYTH SIDIQ
 DUNE

(RADIO EDIT)

- MOCHAM  
 NIGHT OF YOUR LIFE

(RADIO EDIT)

- DAVE STILLER
 HEROINE

(BASEMENT SOUND RADIO EDIT REMIX)

- ESTELA MARTIN  
 DISCO CIRCUS

(ORIGINAL EDIT)

- THE SMOKERS FEAT. SIMON CHERI