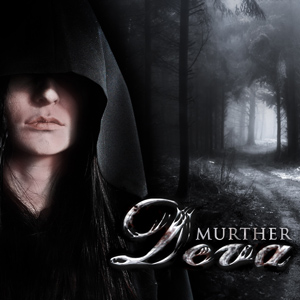 Whatever known about Deva can be left aside.
The original 5 piece line-up of the band has been dismantled for several reasons and only guitarist and composer Federico Salerno and opera singer Beatrice Palumbo are now the core of the band around which there's a huge number of musicians keen to be part of the project.
Back to the origin, Deva released their self produced debut album "Between Life And Dreams" in early 2010.
The album was released in Italy, Germany, Austria, Switzerland, Russia and CIS, UK, South Korea, Hungary, but generated interest in several other countries.
In fact, the promotional activity took them to receive more than 100 international reviews and a big number of these, considered them "the future of gothic metal", "one of the more innovative bands in gothic metal", "sublime", etc. etc.
Through the years, the internal balance was somehow jeopardized by a different approach on which direction Deva's music should have been leading the band and these differences also consisted in the maturity and musical growth of some of the band's members: Federico Salerno and Beatrice Palumbo.
Both spend their lives deeply absorbed by music, so that Federico also writes music manuals and Beatrice is also active with her opera background.
At the time the first new tracks were written, it was evident that they needed to proceed on a different path compared to the other band members, hence the decision to go ahead as a duo.
The writing, arranging and production of "Murther", the new album, took time due to the complexity of the project, which is not just a complicated concept album in terms of story, but also a more than stratified music composition, a mixed variety of genres, real orchestra arrangements, which led to something innovative: a combination of gothic, progressive, epic, symphonic and classic metal, stunningly interpreted by Deva and the great variety of musicians who accepted to be part of it.
To depict the project here some key sentences used on the teaser:
"XV Century"
"An ancient story: Sacrifice, Madness, Superstition, Tragedy, Prosecution, Insanity, Sentence"
"Will there be salvation?"
"The Goddess had announced it"
"The storm is coming"